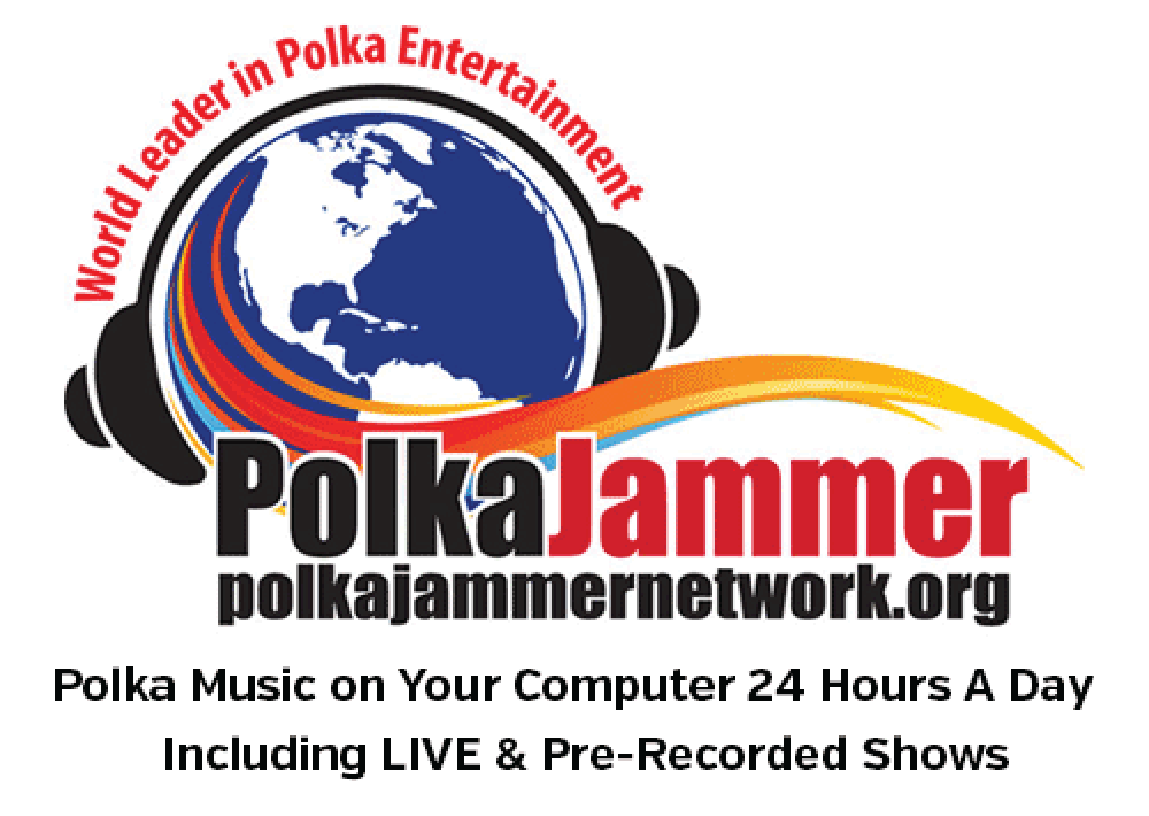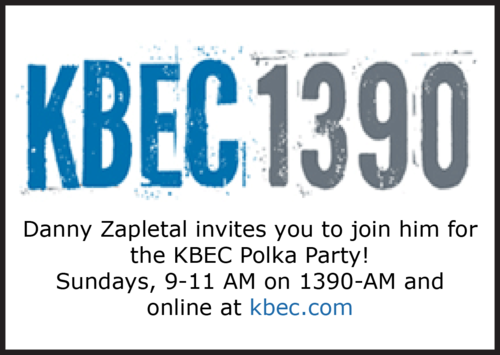 Monday, September 16
AUSTIN: Charles Thibodeaux/Austin Cajun Aces @ Evangeline Cafe, 6:30-8:30P...
512-282-2586
LA GRANGE: Fayette County Country Music Opry (3rd Mon) @ KC Hall, 7P, Featuring Jake Penrod annual tribute to Hank Williams…
979-966-3568
Tuesday, September 17
HOUSTON: Houston Accordion Association Jam (3rd Tues) @ Pizza Inn on Mangum & 18th, 6P…713-861-2389
NEW BRAUNFELS: Comal County Country Music Show (3rd Tues) @ KC Hall, 7:30-10P…830-625-2279
PLANO: Alan Walling @ Bavarian Grill, 6:45-10P…972-881-0705
SCHULENBURG: Acoustic Jam Session @ Schulenburg RV Park, 6:30-9P… 979-743-4388
THE WOODLANDS: Hit-n-Run @ Fleming Park Rec Center, 6:30-9:39P…281-516-7340
WACO: Roger Kirby & Texas Heartbeat (Young at Heart Club) @ Sul Ross Center, 7-10P...254-752-6412
Wednesday, September 18
AUSTIN: Glen Collins/The Alibis @ South Austin Rec Center, 7:30-9:45P…512-448-0787
FLATONIA: Mike Stroup Trio @ Red Vault Bistro, 7-9, Sushi Night!…361-865-3663
NEW BRAUNFELS: Off the Grid @ Krause's Café, 6-9P…830-625-2807
PLANO: Alan Walling @ Bavarian Grill, 6:45-10P…972-881-0705
SAN ANTONIO: Drug Store Cowboys @ Martinez Social Club, 7:30P…210-661-2422
SAN ANTONIO: TubaMeisters @ Flying Saucer, 5-8P…210-696-5080
SCHULENBURG: Jarrod Birmingham @ Sengelmann Hall, 7P… 979-743-2300
Thursday, September 19
ADDISON: Oktoberfest – Paulaner Partyhalle: Alan Walling, 6P; Alex Meixner, 7 & 9P; Alpenmusikanten, 10P; Sprint Musikzelt: Ennis Czech Boys, 6 & 8P; Alpine Village Band, 7P; Auf Geht's, 9P; Walburg Boys, 10P…
972-732-6100
BRENHAM: Bluebonnet Opry (3rd Thurs) @ Silver Wings Ballroom, 7:30P, Featuring Lisa Layne…979-451-0816
CISTERN: D. Brunson Barber, Acoustic Country @ Cistern Country Store, 9-11P…
361-865-3655
GRANGER: Texas Raw Top 10 w/Robert Wagner @ Cotton Club, 7P…512-859-0700
HUNTSVILLE: Mike Gest/Night Session @ Magnolia Lake, 7:30-10P, 1st-time visitor free admission…281-744-2684
PLANO: Alan Walling @ Bavarian Grill, 6:45-10P…972-881-0705
SEGUIN: Silver Opry (3rd Thurs) @ Silver Center, 7-9P…830-303-6612
Friday, September 20
ADDISON: Oktoberfest – Paulaner Partyhalle: Walburg Boys, 6P; Alex Meixner, 7 & 10P; Bohemian Blitz, 9P; Sprint Musikzelt: Bohemian Blitz, 6P; Das Ist Lustig, 7 & 8:30P; Alpine Village Band, 10P…972-732-6100
AUSTIN: Billy Mata @ Broken Spoke, 9P-1A…512-442-6189
AUSTIN: Sean Orr @ BD Riley's, 10P…
512-494-1335
CISTERN: DJ Superman, karaoke & dancing @ Cistern Country Store, 8P-12A…361-865-3655
FAYETTEVILLE: Cody Ray Henry @ Baca's 159 Junction, 7-10P…979-249-5523
GERONIMO: Randy Harrison @ VFW, 7-11P…830-305-8829 or 830-379-0506
GOLIAD: Bar Ditch Hippies (Acoustic Outdoor Stage) @ Schroeder Hall, 6-10P (Banner ad above)
HOUSTON: Karbachtoberfest @ Karbach Brewery – Texas Sound Check, 7-8P…713.680.2739
HOUSTON: Polish Harvest Festival @ Our Lady of Czestochowa, opens 4P, Featuring Dance Party by DJ Polako, 8-10P
LAGO VISTA: Glen Collins/Alibis @ Lago Vista C&W Dance Club, 7-11P
MOULTON: Off the Grid @ Pavlas Tavern, 7:30P…832-528-9638
SEGUIN: Charles/Fab 4 @ Silver Center, 7:30-11P…830-303-6612
Saturday, September 21
ADDISON: Oktoberfest – Paulaner Partyhalle: Alpine Village Band, 2:30 & 7P; Alpenmusikanten, 3:30 & 10P; Walburg Boys, 5 & 9P; Auf Geht's, 6P; Sprint Musikzelt: Das Ist Lustig, 12 & 4:30P; Auf Geht's, 9P; Bohemian Blitz, 10P…972-732-6100
ANHALT: Jody Nix @ Anhalt Hall, 8P-12A…830-438-2873
CISTERN: Brandi & Keith, live music & dancing @ Cistern Country Store, 9P-1A…361-865-3655
FLATONIA: Mike Stroup/Moravian Woodpeckers @ Henry Ks, 8:30-11:30P…606-645-0094
FT WORTH: Czech Heritage Day @ National Hall – Jodie Mikula Orchestra, 4-8P
GOLIAD: The Emotions @ Schroeder Hall, 9P-1A (Banner ad homepage)
HOUSTON: Oktoberfest @ Liederkranz – Mike Gest/Night Session, 7-11P…713-957-9004
GRANGER: Suede @ Cotton Club, 8P…
512-859-0700
HOUSTON: Polish Harvest Festival @ Our Lady of Czestochowa, 10A-10P, featuring Alex Meixner Band, 4-5P & 7:30-9P; Disco Party by DJ Polako, 9-10P
LA GRANGE: Brian Pavlock @ Mullins Prairie Store, 8P-12A…979-247-4220
LA VERNIA: Billy Mata/Texas Tradition @ The Den, 8P…830-779-2277
MOULTON: Ennis Czech Boys @ Pavlas Tavern, 7:30P…832-528-9638
NAVASOTA: Justin Trevino @ Western Club, 8:30P-12:30A…936-825-9070
NEW BRAUNFELS: Dujka Brothers (Goodtime Polka/Waltz Club) @ Eagles Hall, 7-11P (Banner ad abpve)
NEW BRAUNFELS: NB Village Brass Band, Bavarian Brass Band from Markt Erkheim, and The Oompahs @ Krause's Cafe (Banner ad above)
ROUND ROCK: TubaMeisters @ Brass Tap Taptoberfest, 3-6P…512-341-2337
ROUND TOP: Antiques Fair - Mike Stroup @ The Compound, 12-2P…979-551-5916
WACO: MDA Oktoberfest @ Indian Spring Park – Mike Middleton/The Middletones, 10A-12P; Czech & Then Some, 1-3P; Czech Melody Masters, 4-6P…254-750-8696
WALLIS: Al Sulak/Country Sounds @ American Legion, 8-11:30P…979-478-9913
Sunday, September 22
ADDISON: Oktoberfest – Paulaner Partyhalle: Alan Walling, 11:30A; Auf Geht's, 4P; Alpenmusikanten, 5P; Sprint Musikzelt: Das Ist Lustig, 11:30A & 5P; Auf Geht's, 12P…
972-732-6100
CYCLONE: Jerry Haisler/Melody 5 @ St. Joseph's Picnic, 11:30A-2P (Banner ad above)
ELGIN: Czech Melody Masters @ SPJST Lodge 18, 3-7P…512-285-3100
GERONIMO: Lone Star Pickerz @ VFW,
3-6:30P…830-305-8829 or 830-379-0506
GRANGER: Can't Hardly Playboyz @ Cotton Club, 5P…512-859-0700
HOUSTON: Liz Talley/Dusty Spur @ VFW #10352, 2-5:30P (Ad Monthly Calendar page)
HOUSTON: Polish Harvest Festival @ Our Lady of Czestochowa, 10A-6P, featuring Alex Meixner Band, 1-2P; Goodbye Dance Party by DJ Polako, 6P
ROUND TOP: Mike Stroup @ Teague's Tavern, 11A-2P…979-249-3077
SAN ANTONIO: SA Country @ Martinez Social Club, 3P…210-661-2422
SERBIN (Giddings): Wendish Fest – The Moravians, 1:30P (Banner ad above)
SWEET HOME: Charles/Fab 4 @ Community Center, 3-7P (Ad Monthly Calendar page)
VICTORIA: Victoria Czech Fest – Pat Veit, 9:30-10:30P; Fritz Hodde/Fab 6, 10:30A-1:30P; Ennis Czech Boys, 1:30-4P; Mark Halata/Texavia, 4:30-7:30P; In the Annex: Los Kolaches, 2-6P (Banner ad above)
Monday, September 23
AUSTIN: Charles Thibodeaux/Austin Cajun Aces @ Evangeline Cafe, 6:30-8:30P...
512-282-2586
See full September schedule
Get the weekend lineup of dances, latest polka news, weekly laugh & links to photos, videos & more delivered to your inbox each week.
Concerts, Exhibits, Special Events
Saturday, September 28
Czech Influences Live On
Texas Czech Genealogical Society
Caldwell Civic Center,
Caldwell, TX
Painted churches, early Brethren churches, Czech cemeteries, Czech ceramics & glass. Learn more and register.
Videos
Watch the videos by Walt Harfmann of Praha Brothers and special performance by Alice Sulak, Alfred Vrazel, Jerry Haisler at Sefcik Hall...the Dujka Brothers in Sealy...Walburg Boys on New Year's Eve...Czechaholics in Elgin...Jodie Mikula in West
Watch the videos by George Weber of the El Campo Polka Fest featuring Red Ravens, Fritz Hodde & Fab 6, The Majeks...Enzian Buam in Sealy...Red Ravens & Texas Sound Czech in Rosenberg